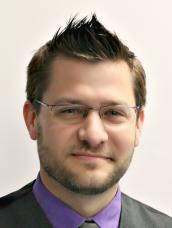 Kenneth Wasemann
Science Team
I am proud to be returning for my twenty-fifth year at McKeel Academy. I graduated in 1999 from the University of Florida earning a degree in Zoology with a minor in Secondary Education. This year I am teaching Biology I and Biology I Honors.

This will be the twenty-fourth year that I will be sponsoring the McKeel Drama Club. Over the years, with a great cast of student actors, we have produced many memorable performances; ranging from slap-stick comedies to classic dramas; mystery dinner theaters to Shakespearean tragedies; even a few original plays written by myself. I am looking forward to another great season.

Also, I am excited to be sponsoring the McKeel Fencing Club for a seventeenth year. In 2008, we introduced the sport of fencing to McKeel and began building a great recreational program for high school students. The Fencing Club practices the fundamentals of swordplay with Foil, Saber, Epee... and the occasional Lightsaber.

Outside of school I enjoy watching movies, playing video games, and spending time with my wonderful wife, my amazing twin girls, and our crazy pets.
Science Team