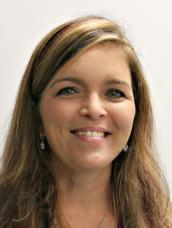 Melanie Weitz
Language Arts Team
Wildcats,
Welcome to 8th grade, Wildcats! I am so excited to share a brand new school year with you. It is going to be EPIC, so get ready for a great year. We are going to dive deep into the world of District 12, meander through continents to change the world, travel the world through the eyes of 3 refugees seeking a new life, and our journey will end with the heroic action of the Navajo Marines of WWII. We are going to learn about grit. We are going to become authors, readers, and thinkers. I can't t wait to have a great year with you in person and virtually.
My goal is for each of you to grow as a student. I will help you in any way I can. If you need help, ask me! I love helping my students. I have a philosophy. It is ok to be stuck. It is not ok to stay there. Together we will develop a plan to get you unstuck. I am so excited for the new school year; the possibilities are endless.
This is my 9th year teaching 8th grade at McKeel. I have been teaching middle school for 15 years. I love it. Before teaching, I served in the United States Marine Corps. My husband and I served together for 4 years. I graduated from the University of Phoenix. I earned a Bachelor of Science in Elementary Education. I am certified to teach English Grades 5-9, Reading K-12, ESOL K-12, and Elementary Education K-6. My husband and I have 3 sons ~Alex, Jaxson, and Harrison. All 3 of our sons are Wildcats. Alex graduated in 2018. Alex is United States Marine! Jaxson graduated in 2020; Harrison is in 10th grade. We live in Plant City with our 3 dogs. On the weekends, we can usually be found at the soccer field. I love Harry Potter and Stranger Things. I enjoy reading a great book.
Open House Video
https://biteable.com/watch/accountant-ad-copy-2340623
Language Arts Team