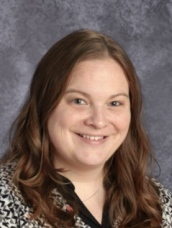 Kayla Elliott
Language Arts Team
Hi there! I am so excited to begin my 2nd year here at MAT. I have been teaching Language Arts for over 10 years! I graduated from Southeastern University with my Bachelor's in Middle Grades English and I started my career interning with 8th graders, then taught 7th grade for a couple of years before finding my home teaching ELA to 5th grade for 7 years. I am pumped to return to Middle School land where it all began for me. I am also ESOL, Gifted, and Reading Endorsed.
We are going to have a blast this year. We're going to read and experience some fantastic novels and take our learning to the next level.
Please check out my syllabus on Canvas for more information and feel free to email me with any questions or concerns.
Let's rock and roll!
Mrs. Elliott
Language Arts Team