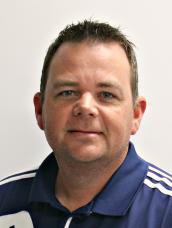 Ronald Nipper
Technology Team
I began my career as a teacher in 1996, and I came to McKeel Academy in 2012. I teach the AP Capstone Program, which includes two courses: AP Seminar and AP Research. I also teach the TV Productions program that produces the weekly news show.
I graduated from the University of Miami in 1994 with a business degree in Management and Organization. I later earned my Master's Degree in business at Southeastern University in 2007.
In addition to my teaching duties, I also serve as the Head Baseball Coach. I have been a head coach at the high school level since 1997. I have been fortunate enough to coach two current major leaguers and dozens of players who went on to play college baseball. I am proud to say that the 2018 World Series MVP, Steve Pearce, played for me from 1998-2001.
Technology Team