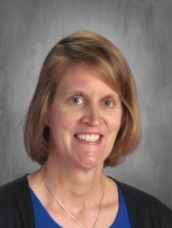 Angela Mungrue
Specialists
Hello Wildcats!

My name is Angie Mungrue and I am thrilled to begin my fifth year at McKeel as the ESE Facilitator and 504 Coordinator. I work with developing and implementing students' Individual Education Plans (IEPs) and coordinating 504 plans. I joined McKeel after teaching at Lake Gibson Middle School and Santa Fe Catholic High School. I have had the opportunity to teach in the states of Texas and New York as well.

I am a proud Canadian and graduated from Bishop's University in Lennoxville, Quebec with a bachelor's degree in English and a bachelor's degree in Secondary Education (2001, 2002). While at Bishop's I had the privilege of both playing and coaching at the collegiate level. I received my Master's Degree in Special Education from Plattsburgh State University (New York).

My husband is the Head Athletic Trainer at Florida Southern University (Go Mocs!). We have two fabulous daughters who attend McKeel Central.

I am super excited to be a part of the McKeel family!
Please contact me for any of your students' needs and we will work together to ensure their success!
Specialists