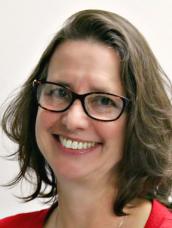 Ana Zamora
Spanish Team
Hola I'm Sra. Zamora and I teach Spanish II, III and IV.
I earned my Bachelor Degree in Education in Cuba. I am certified for teaching in the state of Florida. This is my seventeenth year at McKeel Academy and I am excited about the journey that my students will take to discover their potential to speak, read, and write Spanish. ¡Bienvenidos a mi clase!
I am the sponsor for Reading Friends club. If you have a heart for children, and would like to help second graders to improve their reading skills, email me and I will give you details about this work of love that we do every Wednesday afternoon in Jesse Keen Elementary School.
Sra. Zamora™s Classes Supplies List
For all levels:
- iPad (The approved online dictionary is http://WordReference.com
1. earbuds with microphone
2. one spiral notebook
3. prong, 2 pocket folder (any color)

4. pencils/pens



Students should replace supplies as needed throughout the year.
WISH LIST:
Tennis balls for bottom of the chairs
Facial Tissue
Virtual Open House
Spanish 2 and 3 https://youtu.be/tnfWorSp0LQ
Spanish 4 https://youtu.be/-ePGoEp8vWQ
AP Spanish https://youtu.be/FOneK-IThTY
Spanish Team