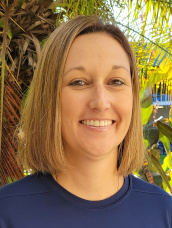 Patricia Mieska
Medical Academy Team
Hello, My name is Mrs. Mieska (Miss-Ka). I am a Registered Nurse and Pharmacy Technician first but have always been a teacher at heart. My passion to enlighten students stems from my own academic journey, obtaining my first job as a pharmacy technician through a clinical provided by my high school health academy.
My career journey includes fourteen years as a Registered Pharmacy Technician, thirteen years as a Registered Nurse and three years as a Healthcare Instructor. After receiving an AA-in pharmacy from Hillsborough Community College and a BSN from Polk State College, I had the pleasure of caring for patients in many healthcare setting with many different job titles; which include hospital medical surgical staff RN, diabetic lesion, protocols and procedure board member, lead trainer for EMRs, preceptor nurse educator, outpatient clinical care coordinator, and retail pharmacy medication therapy management educator. Instructional experience includes Technical College practical nursing and patient care tech programs; high school phlebotomy and EKG tech.
Yes, I have a life outside of teaching, which includes spending time with my husband and two daughters, ages ten and eleven. On, the weekends you can usually find me on the soccer side lines or at a competitive cheerleading competition. My family has three dogs, two cats and four chickens. My hobbies include hiking in the NC Mountains, spelunking in caverns and crocheting. I am excited for the opportunity to contribute towards enlightening future healthcare workers.
Medical Academy Team