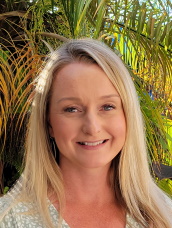 Angel Fowler
Medical Academy Team
Welcome Wildcats!
I am so excited to be a part of the Medical Academy Team and to be heading into my 4th year of teaching.
I am an experienced Registered Nurse who holds a Bachelor of Science Degree from the University of Texas. My acute care time was spent in many areas of the hospital. However, my heart was always in the Intensive Care Unit.
I am thrilled to share my passion for serving others through helping students explore the many careers available in healthcare.
I will be teaching health science 2, home health aide, and certified nursing assistant.
When I am not at school you will find me with my family which includes my husband of 16 years (the retired Marine), our 8-year-old daughter, 6-year-old son, and puppy Bruno (shhhh we don't talk about Bruno).
I cannot wait to meet everyone!
Medical Academy Team