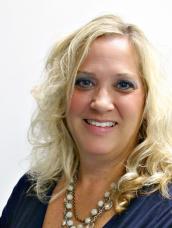 Kristy Hinkle
Medical Academy Team
Hello Wildcats
My name is Kristy Hinkle, and I am a Registered Nurse. This will be my 5th year teaching at McKeel. I graduated in 1996 with my Bachelor's of Science Degree in Nursing, from Graceland University (formerly Graceland College), in Lamoni, IA. As a nurse, I have been very fortunate to experience many aspects of the nursing field. I've worked on both medical and surgical units, in allergy & asthma, pediatrics, women's health, and same day surgery & recovery room. Before coming to McKeel, I worked for the Polk County School Board teaching health lessons throughout the district. I love being a nurse and want to encourage, inspire, support and help students achieve their goals! I also co-sponsor our medical club Health Occupations Students of America (HOSA) with Ms. Hess & Mrs. Lowery.
In February, 2021, I completed my Career Educator Pathways (CEP) Program from Polk State College.
I am looking forward to a fantastic 2021- 2022 school year! Both students and parents, please do not hesitate to reach out with any questions or concerns you may have.
Courses taught:
Health Science Foundations

Health Science Anatomy & Physiology

Allied Health 3
Classroom Wishlist:
Hand sanitizer

Clorox wipes

Tissue
Medical Academy Team