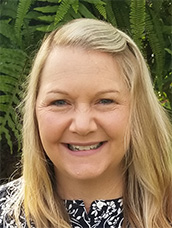 Joni Zimmerman
Performing & Fine Arts Team
Welcome to the McKeel Academy Visual Arts Program! I am Mrs. Zimmerman and I am excited for the adventures that 2022-2023 may bring! I graduated from Radford University (Radford, VA) in 1996 with my Bachelors of Science in Studio Art. This year marks my 24th year teaching Visual Arts in Polk County and my 4th year at MAT! This year I will be teaching Exploring 2D Design, Drawing, Painting and AP 2D Design.
Supplies for all 2022-2023 art courses will need to be purchased in MOO or at orientation payable by cash or check. Students will receive individual art kits that will include many supplies that are used on a daily basis Kits are course specific and will go home with students at the end of the year.
Paint 1 Kit: $50
Drawing Kit: $45
Exploring 2-D Art Kit (Middle School): $30
I have ordered high quality products in bulk to keep the cost affordable for our students. Kits will go home with all students at the end of the school year.
Please feel free to contact me with any questions.
Performing & Fine Arts Team