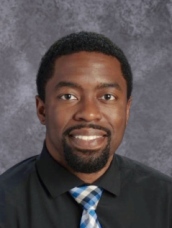 Gentle Hamilton
Performing & Fine Arts Team
Welcome to Chorus at McKeel! I am so excited to be here at McKeel Academy as the brand new Chorus teacher! I teach Middle School Chorus, High School Chorus, Modern Band, Music Tech, and sponsor the new Chorus Club! I am looking forward to enhancing and expanding the chorus and music department here at MAT. 2021-22 is going to be an amazing school year! Our goal is to develop stellar musicians and create a greater appreciation for performing arts.
Born and raised in Miami, Florida, as a life-long musician, I earned both my Bachelors and Masters of Music Education degrees from Florida State University in 2009 and 2015 respectively. I am currently working on a second Masters degree in Educational Leadership with Grand Canyon University. I have been a music director since 12 years old and have been playing the piano and singing since the age of 4. I enjoy making music and developing others to become great at performing.

If you have further questions about Chorus or performing arts at McKeel, please contact me anytime at gentlehamilton@mckeelschools.com.
I look forward to working with each of you this school year! The Best is Yet to Come!
Performing & Fine Arts Team