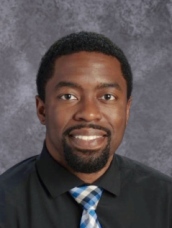 Gentle Hamilton
Performing & Fine Arts Team
Welcome to another amazing year with Chorus at McKeel! I am beyond excited about what this year will bring! Here at MAT, I teach Middle School Chorus, High School Chorus, Modern Band, Music Tech, and sponsor the Chorus Club! We look forward to building on the foundation of enhancing and expanding the chorus and music department here at MAT. 2022-23 is going to be an amazing school year! Our goal is to develop stellar musicians and create a greater appreciation for performing arts.
Born and raised in Miami, Florida, as a life-long musician, I earned both my Bachelors and Masters of Music Education degrees from Florida State University in 2009 and 2015 respectively. I have just completed my second Masters degree in Educational Leadership from Grand Canyon University. I have been a music director since 12 years old and have been playing the piano and singing since the age of 4. I enjoy making music and developing others to become great at performing.
If you have further questions about Chorus or performing arts at McKeel, please contact me anytime at gentlehamilton@mckeelschools.com.
I look forward to making great music with each of you this school year! The Best is Yet to Come!
Performing & Fine Arts Team