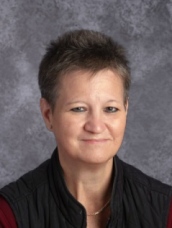 Cristy Hess
Medical Academy Team
Hello! My name is Cristy Hess, RN. Welcome to the 2021-2022 school year! I have been teaching in the Medical Academy here at McKeel Academy of Technology for the past 6 years, and I am looking forward to year number 7 in one of the greatest schools in the nation!
I graduated from Kathleen High School in 1990, and went on to earn my A.S. degree in nursing at Polk State College. I sat for the NCLEX exam in July of 2009 and have been a Registered Nurse for 13 years. For 7 years prior to teaching at MAT, I worked in one of our local Emergency Departments. It was there I learned how to manage care for a wide variety of patients, working everywhere from triage to critical care. I was also the Emergency Department's relief charge nurse for 2 years and gained valuable leadership skills during that time.
This year I will be teaching 8th grade Medical Skills as well as Health Science 1 and EKG. I look forward to seeing you real soon!!!
Cristy Hess, RN
Medical Academy Team