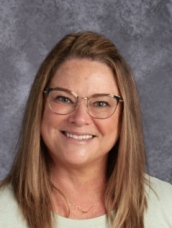 Amy Lowery
Medical Academy Team
My name is Amy Lowery, (Pronounced Lauw-rie-like from the movie "Bad Boys")
I am so excited to be here at McKeel Academy for my 9th year teaching, however 4th year at MAT. When I decided to make a career change into teaching, leaving my first love as a Neuromuscular Therapist, I would find my new passion as a teacher. I am also the HOSA sponsor for the Medical Academy.
I am not originally from Polk County, but have adopted this great area as my "home". I was born and raised in Miami, Florida, moving to Central Florida in 1986.
In 1991, I graduated from Hardee Senior High School in Wauchula, FL. I attended Warner Southern University, graduating with a Bachelors Degree in Exercise Science with a minor in Biology in 2001. I became a Neuromuscular Therapist in 2002 at Florida College of Natural Health. My passion as a Neuromuscular Therapist has always led me to educating and guiding patients and clients to feel their "best" self.
This year will be amazing as I look forward to enticing our students, our future leaders and educators, into becoming active members in the health industry. I look forward to sharing my skills, knowledge and accomplishments, influencing students who are interested in the medical field and planning their own future. HOSA is an exciting component, as we take the skills students learn in the classroom, to a competitive environment. They are able to compete for scholarships and awards that will further influence their choice to join the health care industry.
2022-2023 Let's have a great year WILDCATS!!
Amy Lowery, LMT-CPT
Health Science 1: A&P
Orientation to Health Care Professions/Introduction to Health Science
Medical Academy Team