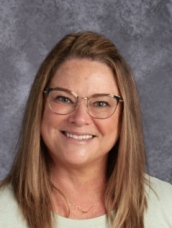 Amy Lowery
Medical Academy Team
Hey there! My name is Amy Lowery, (Pronounced Lauw-rie-like from the movie "Bad Boys")

I am so excited to be here at McKeel Academy for my 8th year teaching, however 3rd year at MAT. When I decided to make a career change into teaching, leaving my first love as a Neuromuscular Therapist, I would be faced with my new love, my new passion as a teacher. In addition, 2021-22 will be my 3rd year coaching the Dazzlers Dance Team, along side Mrs. Vivian Robinson.
I am not originally from Polk County, but have adopted this great area as my "home". I was born and raised in Miami, Florida, moving to Central Florida in 1986.
My Education includes:
In 1991, I graduated from Hardee Senior High School in Wauchula, FL. I attended Warner Southern University, graduating with a Bachelors Degree in Exercise Science with a minor in Biology in 2001. I became a Neuromuscular Therapist in 2002 at Florida College of Natural Health. My passion as a Neuromuscular Therapist has always overflowed into the lives of my clients and patients, educating and guiding them to their "best" self.
This year will be amazing as I look forward to enticing our students, our future leaders and educators, into becoming active members in the health industry. I look forward to sharing my skills, knowledge and accomplishments, influencing students who are interested in the medical field and planning their own future.
Let's have a great year WILDCATS!!
Amy Lowery, LMT-CPT
To learn more about the Medical Skills class, visit:
https://biteable.com/watch/welcome-to-mrs-lowerys-medical-skills-class-2351321

Medical Academy Team