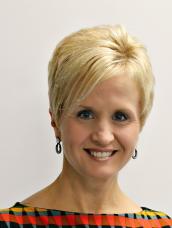 Kim Benson
Principal
McKeel Academy of Technology is an exciting place to be, and the 2022-2023 school year is going to be a year building stronger COMMUNITY! Our core values are Community, Excellence, Integrity and Leadership. This year our focus is on COMMUNITY!
I am honored to have the privilege of serving the students, parents and staff of McKeel Academy of Technology as the Principal for the 2022-2023 school year! This will be my fourth year as the Principal of MAT. After earning my Bachelor of Arts degree from Southeastern University in 1989, I entered the field of education as a teacher for the Polk County School Board. During this time, I became a National Board Certified Teacher and completed my Master's degree in Curriculum and Instruction from the University of South Florida. In 2005, I became a part of the McKeel family, teaching Language Arts at McKeel Academy of Technology. During the next 4 years, I gained my Educational Leadership certification through USF and for the next 10 years, I was an administrator at South McKeel Academy. The Schools of McKeel Academy have the most wonderful staff, students and parents. Together we will continue to excel in education and create a culture of leadership among our students.
We are a school of technology and offer 1:1 iPads to all of our students from 7th-12th grades. Technology is a tool we use throughout our curriculum. We are committed to our students and families and strive to teach every student through a variety of programs including technology, the arts, AP classes, Dual Enrollment options and much more.
Go Wildcats!
Administration