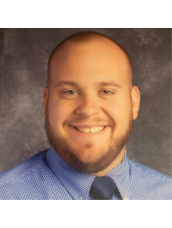 Dan Rudd
Math Team
Hello and welcome to Algebra with Mr. Rudd. I am a mathematics teacher who graduated from Towson University in Baltimore Maryland, and I am looking forward to working with you this school year. I am in my 11th year of teaching and am proud to say this my 3rd year at McKeel Academy. Please feel free to reach out with any questions or comments at danrudd@mckeelschools.com.
When I'm not teaching math at McKeel, you can find me on the baseball field. I am the JV baseball coach and we have seasons in the Fall in Spring. For more information regarding the JV program, please feel free to email me at the email address listed above.
In my free time I enjoy spending time with my wife and two children, and playing in a 30+ Men's Baseball league based in Clearwater.
Math Team