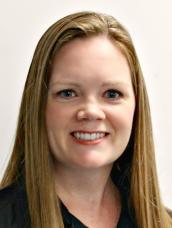 Carrie Toy
Math Team
Welcome to 8th Grade Wildcats! First, a little about me: I graduated from Northwest Nazarene University (Nampa, ID) with a bachelors degree in Mathematics Education in 2001 and began teaching the following year. My first teaching experience was overseas in Taichung, Taiwan where I taught 6th, 7th and 8th grade math at Morrison Christian Academy. I stayed for two years, then came to Lakeland and began teaching at McKeel Academy of Technology. I taught High School Geometry my first year before moving to 7th grade math where I taught for the next 10 years. Since then, I have taught 8th Grade Algebra 1 and Pre-Algebra. I absolutely love McKeel and can't wait to see what happens this year. I am married with two little wildcats of my own that attend McKeel Central.
I am looking forward to this year and the new challenges that we will face. Please know that I am here for any questions that you have, all you need to do is email me.
Virtual Open House
Please take a moment to watch this video regarding my class information:
https://www.youtube.com/watch?v=pBSMr5JNqrE&rel=0
Go Lideris!
Math Team