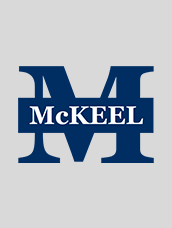 Vonielle Northern
Mental Health Coordinator
Greetings Wildcat Family!
My name is Vonielle Northern and I have been a part of the Wildcat family since December 2022. I am a Registered Mental Health Intern working with all MAT students as the Mental Health Coordinator.
Prior to starting at McKeel, I worked as a Family Intervention Specialist doing intensive, in-home therapy/counseling with children and their families. I have also been a Certified Case Manager (and Supervisor) for 12 years with the Department of Children and Families in Florida and Georgia.
I obtained a Bachelor of Arts Degree in Psychology from the University of Central Florida and a Master of Arts Degree in Mental Health Counseling from Webster University.
I am excited to work with the students, staff, and parents here at McKeel Academy to help increase the overall well-being and success of our Wildcat Community!
School Counselors