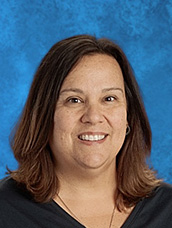 Joy Collins
Technology Team
Hi Wildcats! My name is Joy Collins and I grew up in Lakeland. After spending many years traveling the world and living in North Carolina I returned home to Lakeland and have loved being part of the McKeel Family. I went to college at Guilford College in Greensboro, NC and earned a degree in history and political science.
This is my second year at MAT. I was at South McKeel for many years as the librarian and 7th grade ELA teacher. It's fantastic that I have known so many of my students since they were picking out picture books in the library. Now I get the privilege of taking on another role in their education journey.
I love all things world travelish, bookish and historyish. I am also a MIDDLE SCHOOL ENTHUSIAST. Middle schoolers are my absolute favorites. Send me your gangly, awkward, creative, moody, brilliant, noisy and chatty middle schooler and I will promise to be their biggest cheerleader.
I'll be teaching the Emerging Leaders course and am excited about all of the ways our students will learn to affect positive changes in our school and in our communities. I am also one of the leaders of our middle school House System. GO DEVRIMCI!
It's going to be an amazing year and I feel honored to be able to share in it with my students, parents and the MAT staff! Let's go 2020-2021, we are ready for ALL that you hold!
Please click here to complete the Student Information Survey.
Parents - Click below to join our Facebook group for updates and information
Technology Team