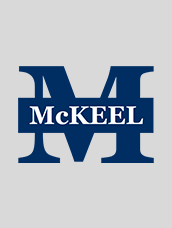 Brooke Phillips
School Counselors
Hey Wildcats!

This is my fifth year at McKeel Academy. I have the pleasure of working with students with the last names L through Z, in grades 7th and 8th. I am also the community service coordinator.

Some information about me...
I am a former graduate of McKeel Academy. I attended Polk State College for my Bachelor's degree. My degree is in Elementary Education K-6. I am also ESOL and Reading endorsed. I am currently attending USF for my master's degree in school counseling, Go Bulls!

If you would like to set up an appointment with me concerning your student, please feel free to contact me by phone at 499-2818, extension 285 or via email at brookephillips@mckeelschools.com.
School Counselors